Letter from Anthony...
Dear Boone County Second District Constituent:
First, I want to thank you for electing me to represent you on the Boone County Board. Since being sworn in, I have been extremely busy addressing the issues facing our County and will continue to do so.
I am very pleased to present another monthly newsletter, as promised during my campaign. To view it, please click MONTHLY NEWSLETTERS. This new feature is a way for me to help keep you informed on current County Board happenings.
Please know that I will remain committed to doing the best for all of you, using my "Four Part DINI Plan" below. If you have any questions regarding any of the issues, please call me at 815-666-4736.
Respectfully,
Anthony J Dini
The DINI Plan for Boone County...
♦ Responsive to the Taxpayers
♦ Reciprocity with other Communities
♦ Review & Planning
♦ Responsible Growth
Contact Anthony
"Please feel free to contact me at any time to discuss the issues! My cell phone number is (815) 666-4736. I have nothing to hide....let's talk!" - Anthony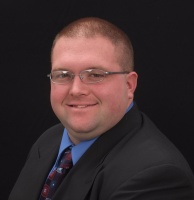 Donations
To donate to the campaign please make check out to:
Citizens to Elect Dini
and mail to:
Citizens to Elect Dini
212 Bear Dusk Way
Belvidere, IL 61008
E-MAIL
Feel free to email Anthony at any time with your questions, concerns, or if you would like to help out in any way.